Please Choice the Following Navigation Menu


Ms. Chen has been teaching Chinese in the area of Pittsburgh, PA for quite a few years, please join her if you are interested in Chinese learning.
Learning is power, please enjoy Chen Chinese©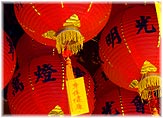 Introduction
The website provides Chinese pinyin pronunciations, English translations and the visual characters to help the learner understand and remember.  It will bring students an initial recognition of Chinese pinyin, characters, vocabulary, conversation, culture and more. It is also good for practicing or reviewing anywhere and anytime.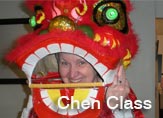 Why Learn Mandarin 
Mandarin Chinese is one of the most popular languages in the world, with over 1.3 billion speakers in Mainland China alone. In the future it may possibly be the next major language.
Speakers of Chinese are widespread throughout China, Taiwan, Hong Kong, Singapore, Malaysia, Indonesia, Thailand, and the Philippines. Chinese are playing an important role in a world-wide economy. Especially China is flourishing and it could be potentially the world's largest market in the future. Learning Chinese ahead of this time could help students achieve success and gain competitive advantage for the future.
The term of "Mandarin" was used through much in the Western world, but the Chinese people refer to the language as Pǔ tōng huà in Mainland China, Guó yǔ in Taiwan and Huá yǔ in Singapore and Malaysia.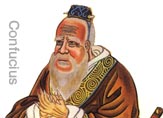 Chinese Confucius
"To learn, and then to present what one has learned -- does not this bring with it a sense of satisfaction?"

How to navigate this site.
You may use the top banner or to the left of this menu window.