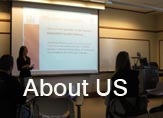 About US
Ms. Chen is the founder of ChenChinese©. Chen has a Master degree in Education.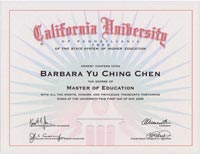 In her teaching pedagogy, technology is not merely a methodology, that underlying principles of Second language acquisition (SLA) must form the basis of Computer Assisted Language Learning (CALL), and that the most significant issue is how technology can best be applied into the service of language learning and teaching. That is Chen's main motivation to design and create this web-based learning to promote Chinese Language Education.

Chen will use new technologies to enrich the foreign languages learning environments. With her major in Education and additional solid background in Accounting,she is fully qualified to teach Mandarin Chinese and Chinese in business. Chen has a strong passion in teaching Chinese. Please drop her a note if you have some learning experience to share with her. If you have any question regarding Chinese learning, please feel free to reach Chen at Help@ChenChinese.com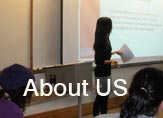 About US
Learning Chinese is full of fun with Chen interactive teaching skills.
Ms. Chen is a native Chinese/ Taiwanese and Canadian who speaks perfect Mandarin.



Experiences and Qualifications


California University Chinese Language Workshop
Instructor & Translation Sub Contractor
Canonsburg General Hospital Chinese Document
Translator & Oral Interpreter
Washington County Early Intervention Chinese Document
Translator & Oral Interpreter
PA, Peters Township Public Library Chinese Program
Teacher
PA, Tzu Chi Academy Pittsburgh Chinese Teacher
PA, Peters Township Public Library Cooking Club
Guest speaker in Chinese culture/ food
PA, McMurray Elementary School PTA After School Chinese
PA, Bower Hill Elementary School PTA After School Chinese
Teacher
Ontario, Canada Pre-school Teacher
Immigration Canada Interpreter
Experienced in different levels of bilingual teaching
Experienced in working with adults/children from diverse
cultural backgrounds
Great understood of both English and Chinese language
structures
Experienced working in Auditing, Banking and Credit Card
Field
Professional public contact and speech skills
Ability to prioritize and organize
Multi-lingual:  English, Chinese, Taiwanese