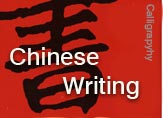 Writing
Learning to write Chinese characters is one of the most complex and difficult parts of learning Mandarin Chinese. However, it is an essential skill for those who are serious about the language. There are thousands of characters which have a history dating back more than two thousand years. Children in China do spend a lot of time in school to write characters from memory. Chinese characters have to be memorized and practiced to master and gain a thorough understanding.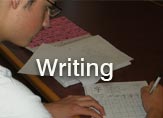 Basic Chinese strokes Strokes are called bǐhuà(r) in Chinese. The basic Chinese strokes are shown below, with names and examples for each stroke.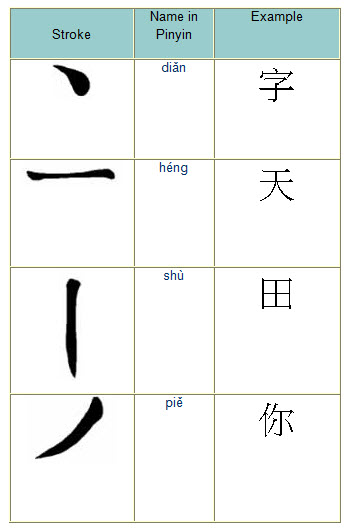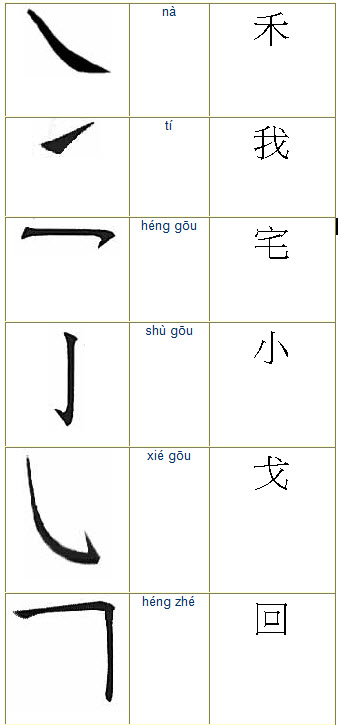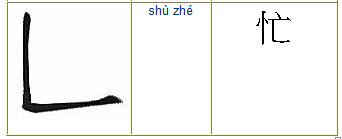 Stroke Order Chinese characters consist of strokes which should follow the general rules and be written in a specific order.


The basic rules for stroke order are shown below.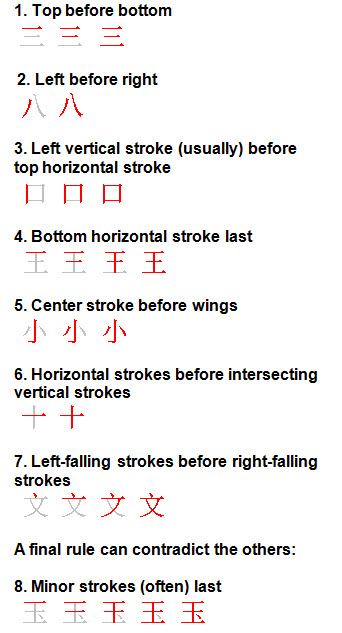 Chinese Learning Corner
Writing
You may navigate the top banner or to the left of this menu window.