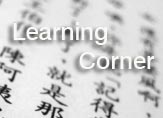 Learning Corner
The Chinese Learning Corner provides all the groundwork for Chinese Learning. This is the foundation of Chinese beginner.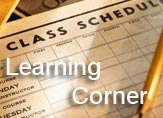 Learning Corner
It composed of four significant parts: Pinyin and 37 Sounds, 4 Tones, Practical Vocabulary and Writing.

Chinese Learning Corner
You may navigate the top banner or to the left of this menu window.