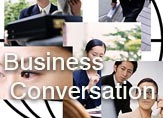 Business Conversation
The Business Chinese Conversation setting allows the learner to select different conditions on business engagement. It covers six business activities: Business Introduction, Business Scheduling, Marketing, Inquiring Price, Bargain Price, and Payment.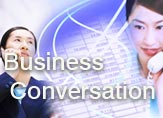 Business Conversation
People will learn the expressions in typical business conversations from a variety of topics and be able to do a business in Chinese.

Conversaton
Business Chinese Conversation
You may navigate the top banner or to the left of this menu window.